DAISY Dubai Events Agenda
Daisy Global
Date:01-15-2023
Views:
All attendees must complete the OFFICIAL REGISTRATION FORM at Www.toldyouso2023.com by January 20th in order to participate in the Event Bonus Pool (EVEN IF U FILLED OUT YOUR INFO DURING YOUR TICKET PURCHASE)
- Complete the FORM at Www.toldyouso2023.com
- Join the official event attendee telegram group by reaching out to your Pacesetter Gold or Leader.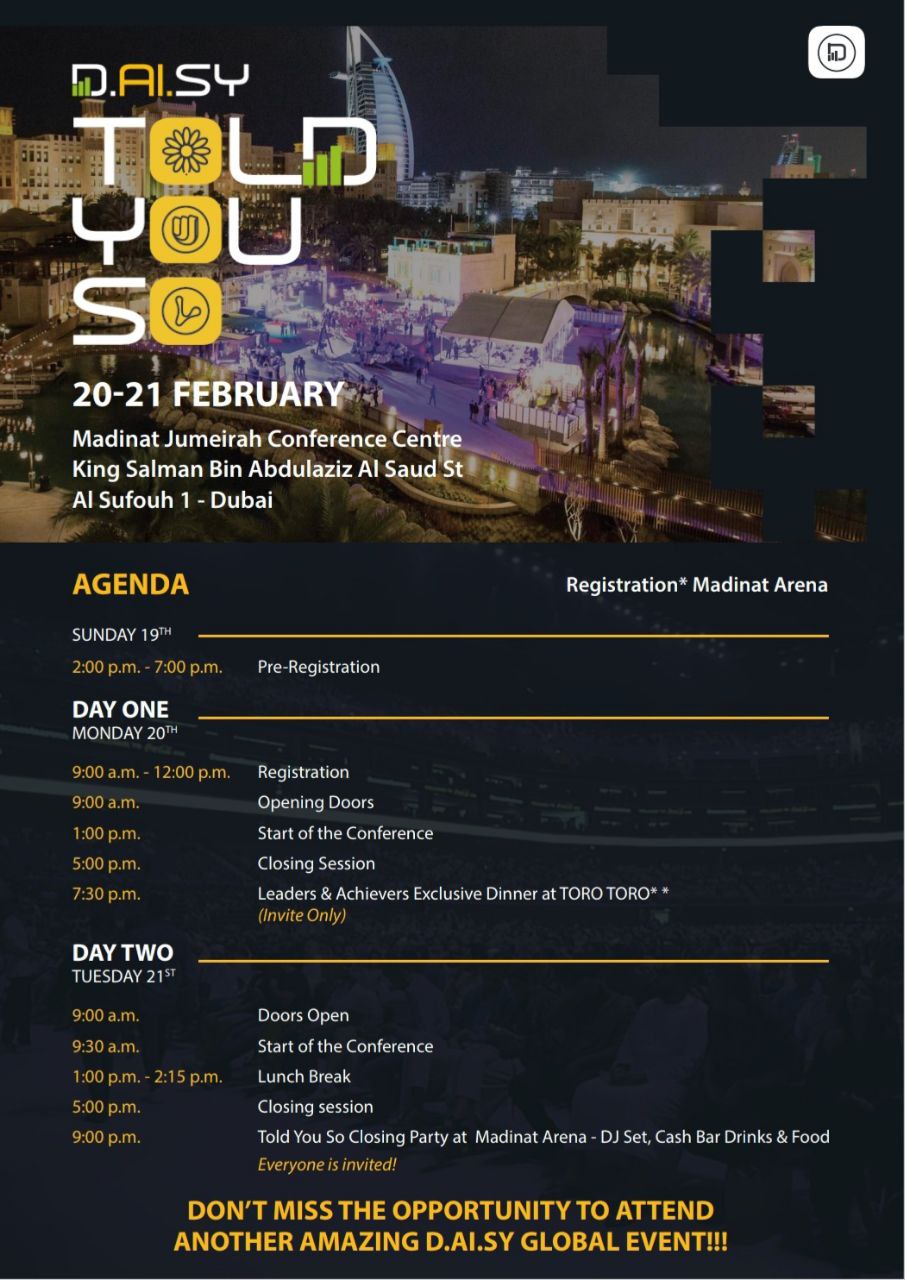 Daisy Global Official website:
https://daisycrowd.com
Official Telegram:
https://t.me/daisy_global
Official Youtube:
https://www.youtube.com/@daisyglobal5631
DAISY Joining link: https://daisy.global/r/club
(You must paste the Joining link in the DAPPS browser only. Otherwise it will not work)
DAISY Global is a disruptive crowd funding model for financial technologies, a trusted Crypto & Forex AI trading platform with broad prospects and development potential. DAISY Global is A Crowdfunding smart contract that offers profits, equity and income to every member.
=>【Click Here to Join Now】

Other money-making projects: