D.AI.SY - DECENTRALIZED AI SYSTEMS Is an Equity Crowdfunding model used to raise funds (for the purpose of testing and development) from many small contributors in return for various generous rewards.
Proposed the D.AI.SY crowdfunding opportunity as the funding solution to Dr Anna to create the perfect partnership for mutual benefi.
Endotech is a first crowdfounding project of Daisy. It is a fintech company based in Israel with 10 years of history in the field of algotrading and AI. To find out more information about Endotech please visit their website (Endotech.io) Endotech is raising $0.5billion for the, testing and development of their highly,successful ai trading system with a view to going public in the near future. institutions are lining up to fund this ipo however a decentralized model for funding was preferred over a traditional one.
LinkedIn reference link:
https://www.linkedin.com/company/endotech-algo/
https://www.linkedin.com/in/drannabecker/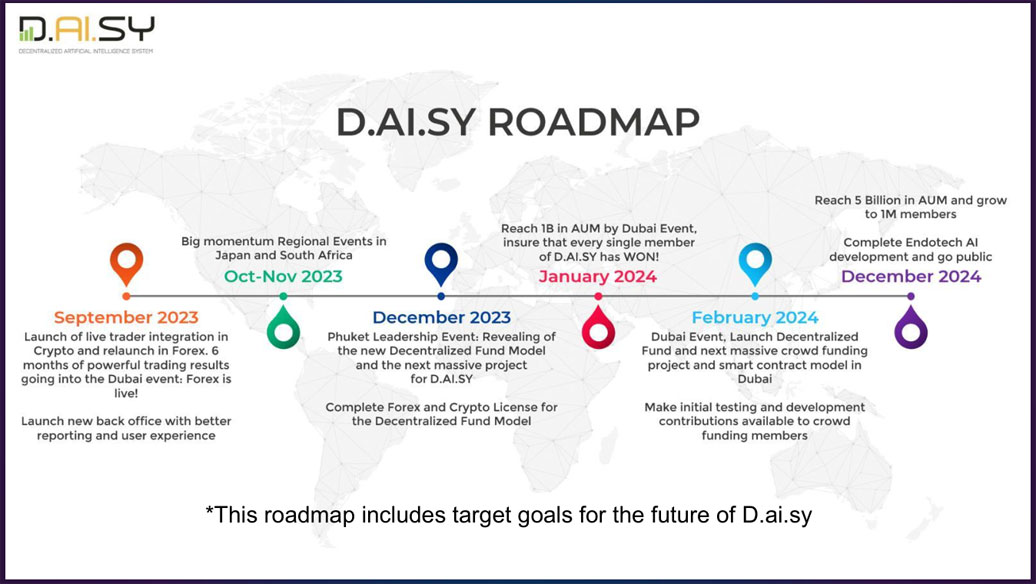 3st ever D.ai.sy Global event:
Daisy Global Event Dubai February 21st, 2024; Daisy 3 year anniversary, Dubai Coca Cola Stadium,
limitless2024.com
for info & tickets.
Dubai Event Pool: Participate in Dubai Events and receive bonus pool dividends.
2 New Dubai Event Pools will begin February 21st, 2024: Attendee Pool: Attend the Dubai event and get a share in Pool 1: Have 2 personal referrals attend the event with you, get a 2nd share in the attendee pool. Promoter Pool: 1 share in Pool 2 for every 5 personal referrals that you have attending the event! Buy Dubai event link:
limitless2024.com
Daisy Dubai Event Highlight Video:
Rewards For Contributors:
• Up to 10 Crowd Funding Tiers to choose from starting at just $200.
• Every contributor gets their equal share of 5% Partner stock.
• 70% of each contribution is used in trading for development.
• 70% of the trading profits are rewarded back to the contributor.
• 15% of the trading profit are rewarded to the residual referral plan.
• Contributors can withdraw trading rewards at anytime.
• All members are able to participate in the Daisy referral plan.
• Referral plan pays out up to 30% of each contribution.
Passive Income:
Benefits Even If A Member Does Not Refer Anyone.
1. Owning equity - potential return from selling stock or receiving dividends in the future
2. Trading rewards - potential rewards from successful trading performance of Partner's AI System
3. Potential matrix spillover
, generating maximum of 30% return on crowdfunding contribution from spillover in the referral plan, even with no referrals
Crowd Fund Tier Table: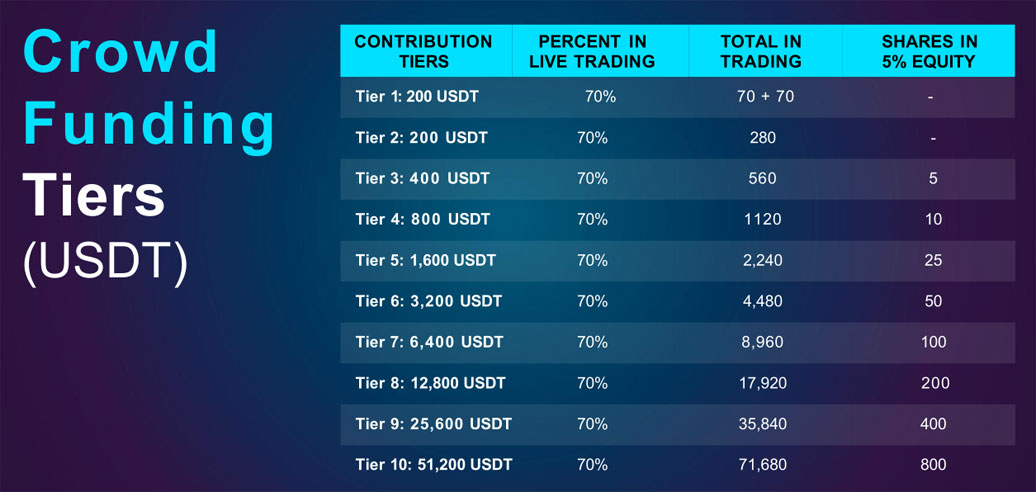 A smart contract DeFi App on the blockchain, not a company. A model where everyone wins with profits, equity, and income. Currently Crowd Funding the Daisy AI Project. Members receive exclusive stock equity and profit rewards
>>> Click Here to Join Now
Here's the Forex AI report from April 2022 to date: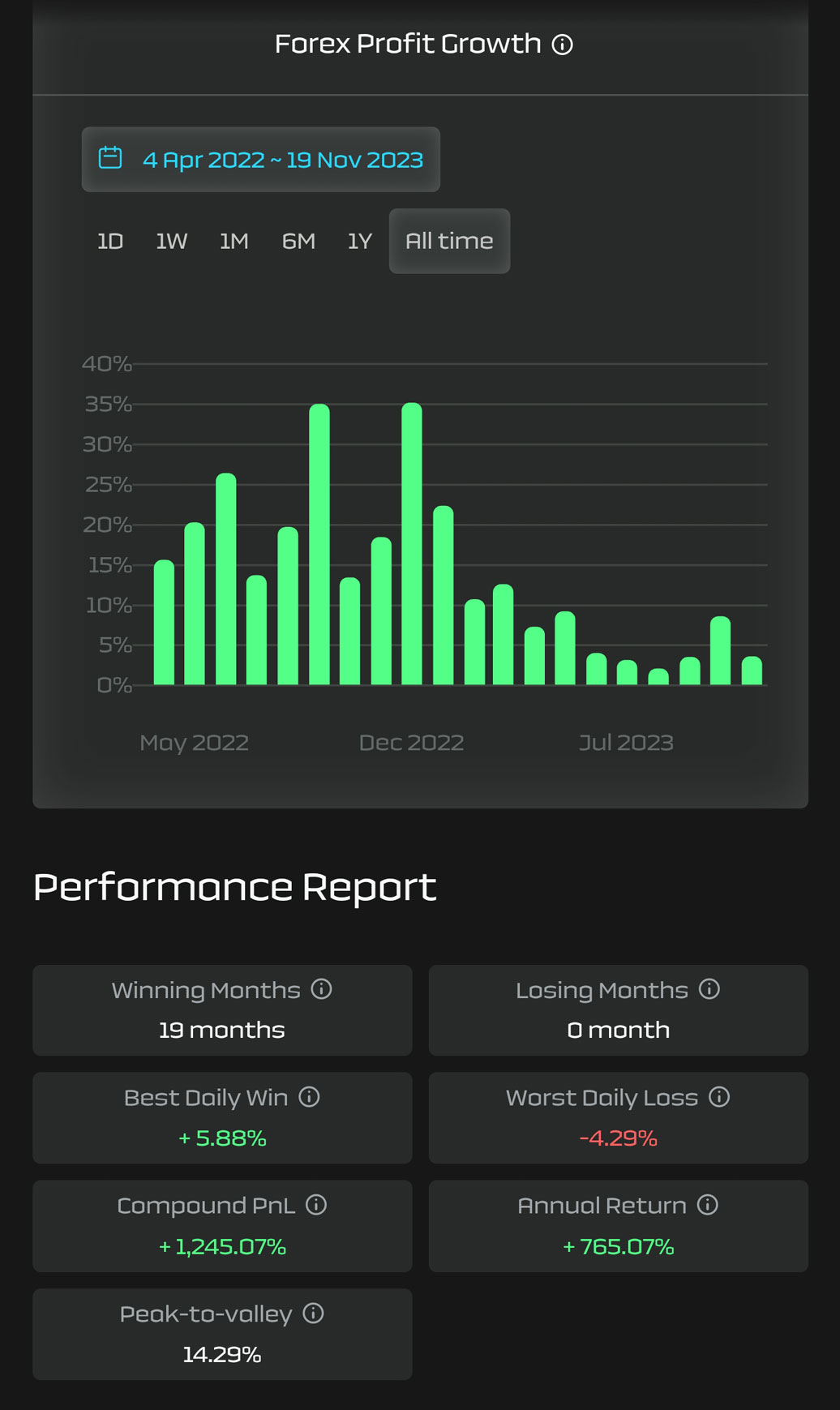 D.AI.SY'S TRACK RECORD
• 590M has been Crowd Funded
• 340M+ has been generated in trading profits
• 242M+ has been paid out in AI Trading Rewards
• 165M+ has been paid out in our referral plan
• 20M+ has been paid out on the D.AI.SY bonus pools
• 220,000 wallets have contributed to the Crowd
Fund Smart Contract, and there have been over
2M transactions into the smart contract
• FOREX has generated profits of over 1000%
(compounded) in 16 months
• Crypto AI. Just re-launche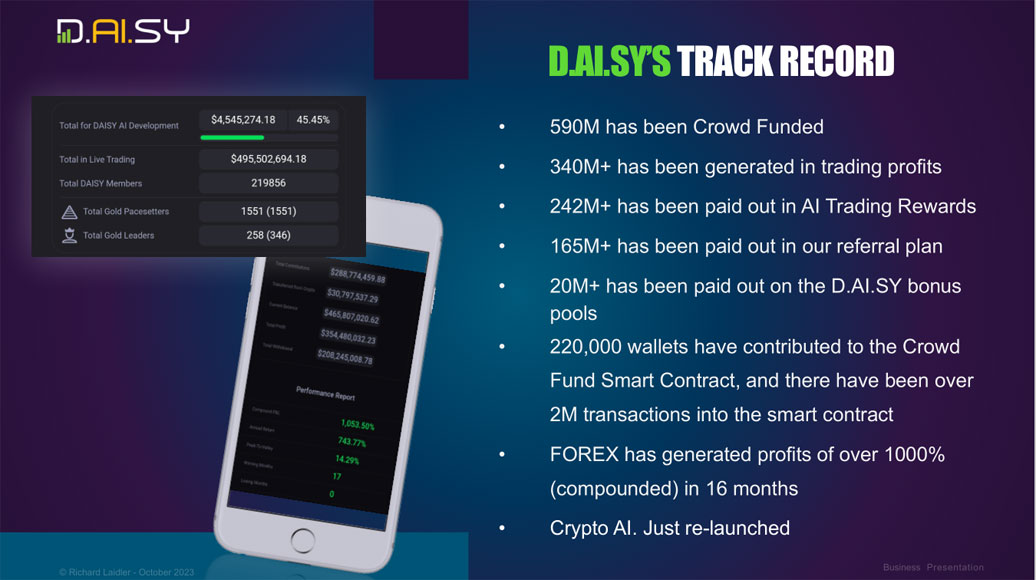 DAISY Global Talk with Founder Jeremy Roma:
DAISY Global is an Innovative disruptive model with ground breaking technology. Daisy isn't a company: It is a community Built on Tron based smart contract, designed for Equity & Venture Capital crowdfunding in a way that has never been done before. Unlike so many opportunities in which people are earning money only when new people are getting started: The power of the daisy model is that it is designed to be sustainable so that everyone can earn profits, equity & income even if no one contributes/gets started again. It is Long term, viable & sustainable True Passive Income.
This income model is the pinnacle of financial aspirations, allowing for earnings to grow exponentially over time even without sustained efforts. At its essence, compounding residual income means that your initial earnings are reinvested to produce further income. This unique financial phenomenon brings about exponential growth, financial security, and unparalleled flexibility, making it the ultimate passive income stream. The holy grail of residual income! Let's create generational wealth together!
Learn all about Daisy AI
1、What is Daisy AI?
2、Daisy AI Reward Plan
3、Daisy AI Registration Tutorial
4、Forex & Crypto AI trading Comparison
Friendly reminder:
No financial advice can be given You have to go through the materials and determine by yourself if this is a good investment for you. No one can predict the future ROI an it's not wise to promise you any ROI.
Disclaimer:
This site is not an official site of Daisy Global,We only do project introduction and Join help, and is for informational purposes only. Use at your own discretion. Past performance does not guarantee future results. Risk only what you can afford to lose. This is not a trading platform, it is crowdfunding + rewards only. Be aware of your country's restrictions in regards to participating with this program and act accordingly.