Daisy AI Forex & Crypto Crowd Fund Trading Rewards & Referral Income Calculator (Updated Sept 30). Please watch this tutorial on how to use the NEW Calculator that takes into account the following.
- Total Crowd Fund Tiers purchased
- New Tiers added over time
- Withdrawals including performance fee
- 6 monthly performance fee deductions
- 5 year compounding outcomes
Discover how to calculate the potential outcomes for contributing to the Forex and Crypto AI projects would be over 5 years if you withdrew monthly, or compounded. NEW: Discover the potential income generated if you refer others who contribute to the crowd fund based on the performance fees from withdrawals and 6 monthly performance fee deductions. Just for reference, No one can predict the future ROI an it's not wise to promise you any ROI.
Download the calculator below as a spreadsheet:
https://docs.google.com/spreadsheets/d/1kyTlCOEHa1-DKqnSgY0MQgEsTEXVU5wh
Here's the Forex AI report from April 2022 to date: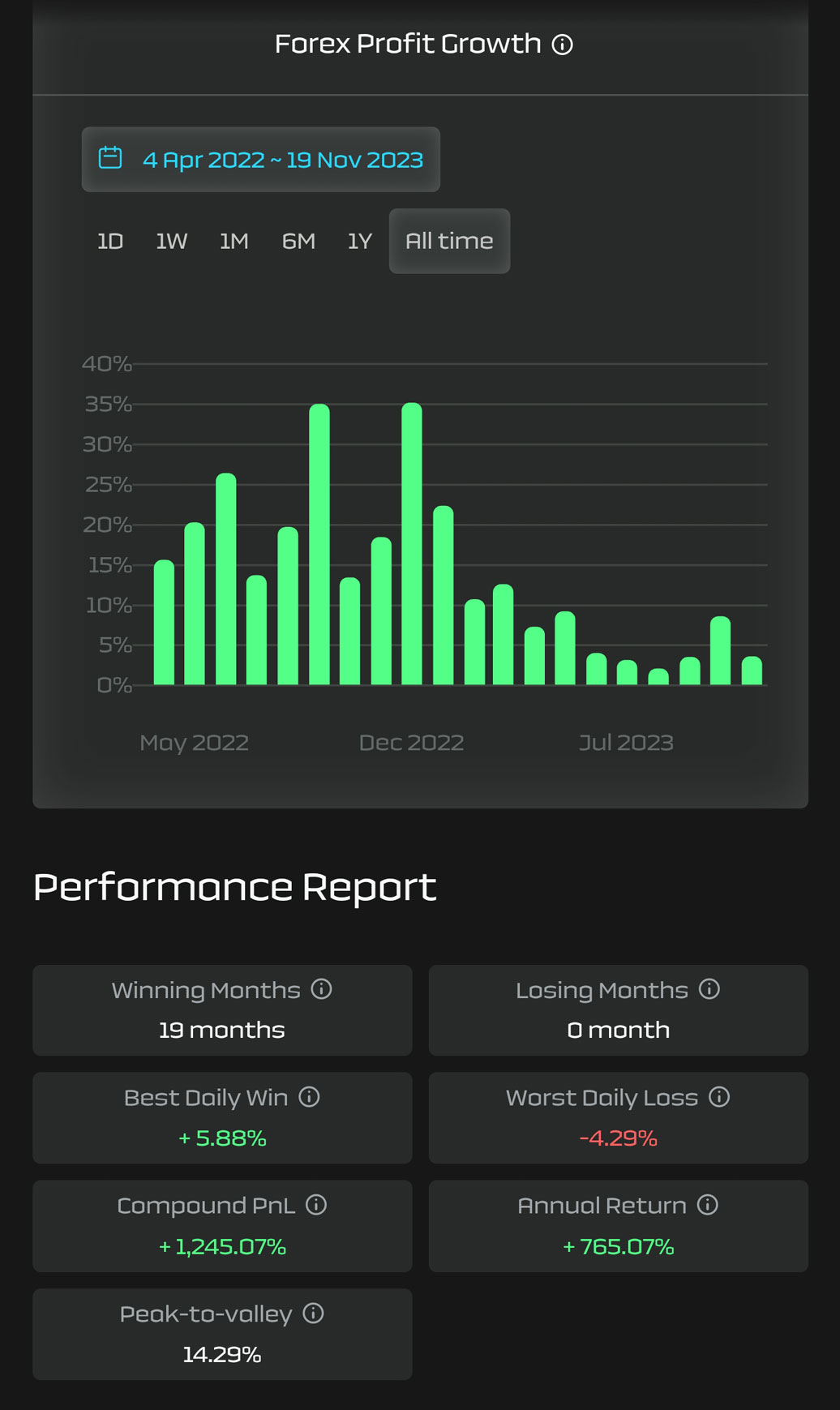 Learn all about Daisy AI
1、What is Daisy AI?
2、Daisy AI Reward Plan
3、Daisy AI Registration Tutorial
4、Forex & Crypto AI trading Comparison
https://www.daisydapp.com/join/calculator/
Friendly reminder:
1. No financial advice can be given You have to go through the materials and determine by yourself if this is a good investment for you.
2. No one can predict the future ROI an it's not wise to promise you any ROI.
DISCLAIMER:
Trading on financial markets involves significant risks and can bring both, profits and losses. This web publishes both, general profitability indicators and profitability statistics using the income of one of the participants in the DAISY crowdfunding model as an example. Past trading performance does not guarantee future successful trades. This information is for educational and informational purposes only, and does not constitute individual investment advice. You are solely responsible for your actions and decisions when using this .